· Simulations for microsystems ·
Microsystems are used in many industries, from the development of pharmaceutical and medical products to cell-on-chip systems.
Simulations make it possible to visualise fluid mechanical and biological processes that would otherwise not be accessible. The knowledge gained from this can be used to further improve the microfluidic system, microreactor or micropump under consideration.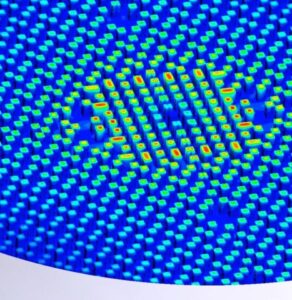 Calculated wall shear stresses at the microstructured bottom of a flow-through head
Read more »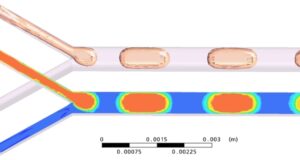 Microreactors are reactors with extremely small structures (internal dimensions < 1 mm). They perform tasks such as mixing, dispersing, gassing, chemical precipitation, heat transfer and play an increasingly important role in process engineering. Their advantages lie in an increase in
Read more »